The next step is taken: we are climate neutral
Climate protection is also playing an increasingly important role in the world of work and the issue of sustainability is a high priority for our team. Our climate audit has now provided us with valuable information on where we can continue to work, and by compensating our emissions, we are retroactively climate neutral for the year 2021.
Our appoach to climate neutrality
We have been eagerly awaiting the results of our climate assessment. Recently, the company ClimatePartner provided us with the evaluation and now we have concrete figures on how much and in which areas our emissions occur and how we can reduce them. Overall, with CO2 emissions of 174,665 kg, we are in a good position compared to companies of a similar size - we are very pleased about that.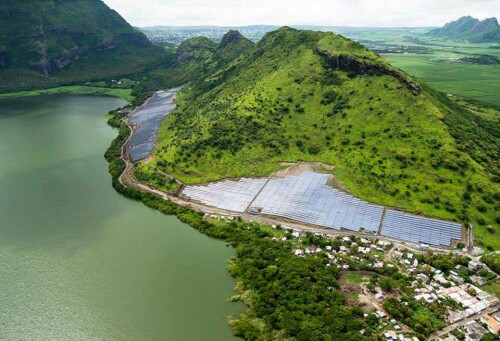 At 32.8 per cent, the mobility of our team accounts for the largest share of emissions. On the positive side, this is something we can change, for example by increasingly electrifying our vehicle fleet. Our bicycle leasing offer has already proven to be extremely useful.
Compensate and reduce further
We compensated for our emissions by supporting the construction of a solar park in Mauritius. More than 80 percent of the island's electricity is generated from imported fuels such as coal and oil, which cause high emissions. This pioneering project is helping to ensure that the growing demand for energy is increasingly met from renewable sources. With a capacity of 15 MW, the solar park produces 22,648 MWh of electricity annually, which flows into the national grid and supplies around 35,000 people.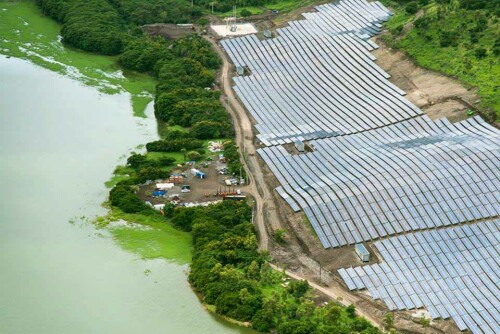 By compensating, we can now officially call ourselves a "climate-neutral company". In the long term, we would like to further reduce our emissions in order to perform even better in the 2022 accounting. We have already developed a number of ideas for this; we will discuss these in more detail at a LIFT on the topic of climate neutrality at the end of the year. Our Managing Director Richard Westerkamp says today:
By achieving climate neutrality, we are fulfilling our ecological responsibility as a modern company. Climate protection must be considered globally and we are pleased that we can compensate for our emissions in this way. Now we will consider further steps to further reduce emissions in our company.