Self-sufficient power supply: Energy Unit with XBU
Whether for combustion or electric vehicles - the Energy Unit is a compact, modular and efficient system for supplying additional consumers. At its heart is our newly developed lithium battery FleXible Battery Unit (XBU), which reliably supplies even large consumers with sufficient energy thanks to its high capacity.
Modular overall system, explained briefly
An energy unit consists of several components, but at least the battery and a charger. In addition, depending on the requirements, vehicle and application, there are, for example, a charge booster, an inverter and a DC-DC converter. The components can be installed in different places in the vehicle. This makes the Energy Unit a very flexible solution that we can tailor to the specific requirements.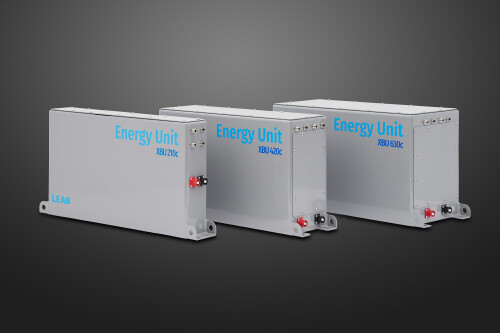 Three capacities for ideal supply
The heart of the Energy Unit - the lithium battery - has been newly developed. The new Energy Unit with XBU is available in three variants:
210 Ah (5 kWh)

420 Ah (10 kWh)

630 Ah (15 kWh)
Due to the high capacity values compared to other solutions, the Energy Unit with XBU is the first choice for many applications. Our product developer Maik Stoschus confirms this:
We are particularly proud of the battery - the heart of the complete system: it offers enormous capacity and withstands the highest loads.
Two variants for different drive configurations
The Energy Unit with XBU is available in the versions "e" for electric vehicles and "c" for vehicles with combustion engines. The difference is that the latter version is suitable for recharging while driving via the alternator. Charging is then realised via the optional charge booster. Standard charging is provided via a 23 V mains connection and the charger supplied.
12 V to 400 V output voltage
The Energy Unit delivers a native output voltage of 24 V. Extended by an inverter, however, 230 V or even 400 V can also be offered as output voltage. If a 12 V output voltage is required, a DC-DC converter can be used.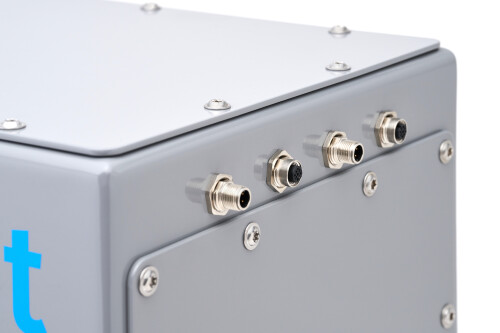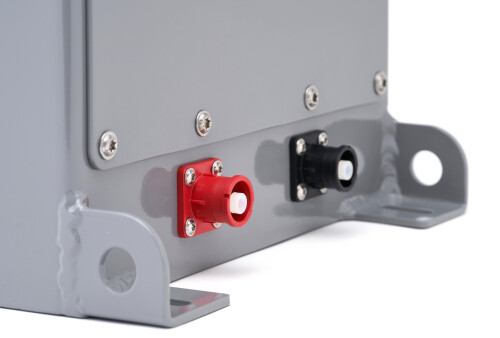 Energy Unit with XBU in operation
The Energy Unit with XBU is ideally suited wherever a reliable, mobile power supply has to deliver large amounts of energy. Thus, the typical applications range from temperature-controlled transports and test vehicles to service vehicles for technicians and fitters. Depending on the task and requirements, the system is individually planned and expanded with the necessary components. The installation of the individual components in the vehicle can be planned with a high degree of flexibility, depending on the requirements.
An impression in moving images